Planning for Sundarban tour
We created our Sundarban tour package in such as way so that it suits all our guests having different tastes and preferences. We always prioritize our guests' hard-earned money while curating our Sundarban tour packages. Therefore, you have several Sundarban tour packages you the little paradise that caters to the demands and taste of various people.
If you are not from Kolkata or West Bengal, you can still enjoy our services and hospitality, as we offer pour services to all the people of India. We strive to offer our guests the best experiences when they travel to the Sundarban. At Bengal Eco Tourism, we give the best effort in offering our guests fantastic amenities they could ever ask for.
We are proud to announce that our hard work and efforts brought fruitful results. We have a strong base of satisfactory clients who always give us satisfactory reviews, which made Sundarban Tour Package as the most popular travel agencies among the visitors and adventurers. If you want to know more about our sundarban tour package then visit our sundarban tor package page .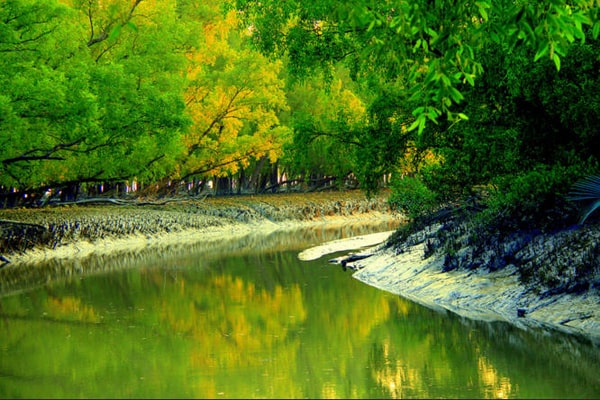 1Day trip to the Sundarban and tour of the endless forest. We need at least 10 people to run this activity.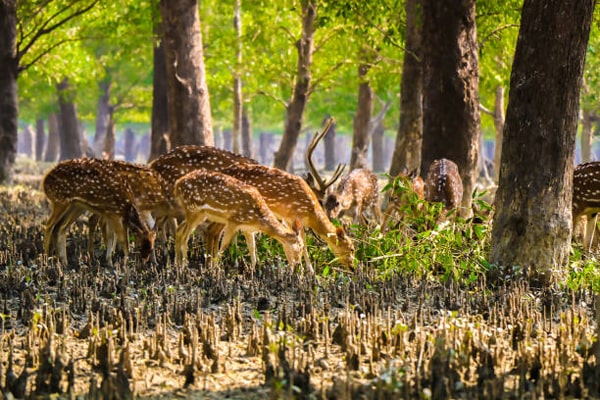 Enjoy Sundarban Jungle tour with Boat Safari activity and do swimming at the most beautiful uninhabited Island of the world.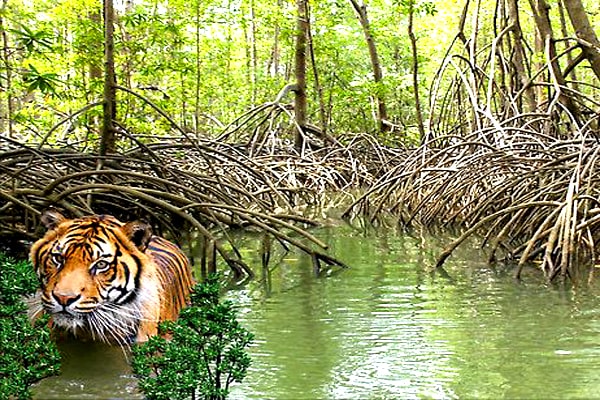 Book Sundarban tour and discover the hidden beauties of Sundarban which lie deep in the Bay of Bengal.
Sundarban trip with Bengal Eco Tourism
Why choose Bengal Eco Tourism?
With Bengal Eco Tourism, you can indulge yourself in an exotic experience of serenity and beauty of the Sundarban within your expected budget. We are a local travel agency, and accept special arrangements upon request, which are sure to create beautiful memories of our guests' visit. We adopted zero tolerance for the intermediaries; and hence all our guests can enjoy our special Sundarban trip services crafted by the team of Bengal Eco Tourism.
Above all, we believe in quality and being true to everyone. Therefore, we have no hidden charges. None of the team members associated with Bengal Eco Tourism will request for extra charges for food or other essential items. We strive to offer the best in class quality of service. With us, you can enjoy the authentic cuisine of the Sundarban. Our local cooks will prepare all the dishes that carries the authenticity of the local culture. Our guests love our hospitality and has the opportunity to explore the hidden gem, which made us one of the most trusted and prominent guide in Sundarban. The amenities that Bengal Eco Tourism offers are our USP.
During your visit and stay in Sundarban, we ensure that you live the life of luxury. Apart from the sightseeing arrangements during your stay, Bengal Eco Tourism also takes care of your pick and drop facility in Kolkata and Canning. Last, but not the least, you can choose your lodging facilities between A/c and non-a/c rooms, which depends entirely on your budget and choice.
Reasons to Choose Sundarban as your next Adventurous Destination
The Sundarban is one of the largest delta, covering about 10,000 square kilometers of mangrove forests is one of the most prominent destinations across Bangladesh and India. The destination receives its name from the sundari trees that grows in the region in huge numbers. If you are a nature lover, the Sundarban has a lot to offer. You can enjoy the beautiful forests, richness in the biodiversity, exotic local culture, mouthwatering local cuisines, serenity and, enchanting rivers with sparkling waters.
The destination has its own charm and beauty that attracts thousands of adventurers to choose it as a prominent holiday destination. If you are looking for carrying out any adventurous activities, we at Bengal Eco Tourism has all the facilities. You can go for boat riding, bird watching, local sightseeing or simply lounge in the guesthouse. Regardless of how you want to enjoy you trip, a trip to this little paradise is always rewarding.
If you are looking for relaxing your mind from the pollution, and hustle and bustle of the city life, you will never regret your trip to this beautiful mangrove forests with your friends and family. With the supreme hospitality and services of Sundarban tour, you will never fail to discover the beauty and serenity of the Sundarban.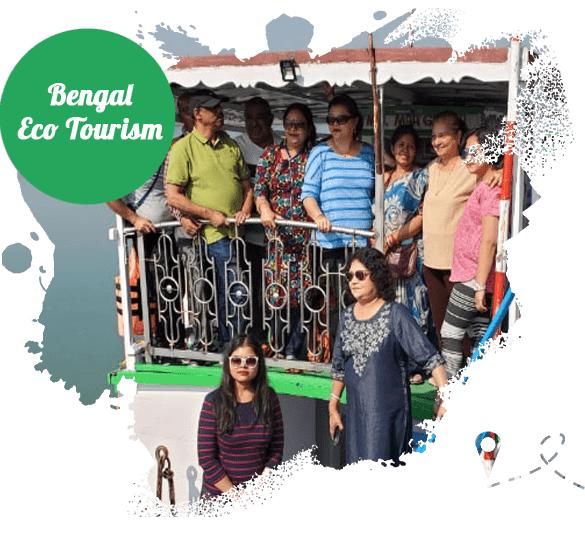 Visit Sundarban: Option 1
Fly to Netaji Subhas Chandra International Airport, popularly known as Dumdum airport. Sundarban lies 168 kilometers far from Dumdum airport. You can board a train, bus or cab to reach your destination. However, if you are new to the area, you can also opt for our pickup and drop in facility from Kolkata.
Visit Sundarban: Option 2
You reach canning via train or bus. From there, you can hire a private cab or auto to Gosaba. You can also request a pick-up and drop-in facility with us form Canning or Gosaba. Whatever base point you are selecting let us know before the date of traveling.
Visit Sundarban: Option 3
If you are coming from some other part of the state, you can reach Sealdah or Howrah railways stations. From here, you can board a local train, and reach Canning. From Canning, take a bus, and reach Sundarban. You can easily avail a cab or a bus services form the city.
If you are from any other part of the city or country, choosing Kolkata as the base point is the best decision. Kolkata, the City of Joy has the best connections with roadways, railways and airways. Besides, you can also halt in the city for a couple of days if you are from some other parts of the nation, and then travel to the Sundarban. It allows you to rest appropriately, roam around in the city, refresh, and get ready for the much-awaited trip to the little heaven.
There are various means to reach the Sundarban. In case, you want us to provide our pick-up and drop-in facility, you can save much of your time and make your journey hassle free. Choosing the pick-up and drop-in services will save you from changing the modes of transportation at different points with your family and luggage. If you are looking to travel to the Sundarban comfortably, going with Bengal Eco Tourism pick and drop facility is the best choice. Give us a call right away to get the details of our transportation facilities.
What Do You Need to Consider During Your Sundarban Visit?
Preparing an itinerary beforehand.
Do not forget to prepare a list of all the things that you desire to explore during your visit and stay in the Sundarban. However, if you fail to prepare the prefect itinerary, you can take help from your friends and colleagues who recently visited the Sundarban. Alternatively, you can also search about the detailed itinerary over the internet and prepare the list.
Enjoy the surrounding natural beauty
While the Sundarban still exists as an underrated gem of Bengal, you can experience the uniqueness to its visitors unlike any other place in the world. Our guests love to enjoy the beauty and the calmness of the place. Therefore, a trip to the hidden gem is essential to cleanse and refresh you mind and soul.
Glance at the Royal Bengal Tigers
Apart from experiencing the unlimited offerings of nature, you will also live the local life during your stay at Sundarban. We are the kind of tour operators who do not cut off tourists from local cultures. But encourage them to see the rural life of the island. We believe a trip is only complete when travelers connect with the land. So, trust us to have a unique experience.
There is no mistake in what you read. Sundarban is the dwelling place of over 200 different bird species, including quail, herons, eagles, kingfishers and Caspian tern. If you are a bird lover and developed a hobby of bird watching, you will never regret the Sundarb trip. With Bengal Eco Tourism, you will have a gala time in watching the different species of birds. You can see them from three different watchtowers in Dobani, Sudhyanakhali and Sajnekhali.
You trip to the Bengal's hidden gem will be incomplete without the local boat rides. We will arrange houseboats for our guests. You can even go for a ride and explore the remotest parts of the local villages.
The local sightseeing in the Sunderban is therapeutic. Wake up to the views of the rising sun and enjoy the cool morning breeze while sipping your morning tea. Aren't you already transferred to a fantasy place by imagining this? At the Sunderban, you can live the experience with your loved ones. Surround yourself with nature and its positive energies on your stay at the Sunderban.
Unfortunately, you will have no ATM services here, as the facility failed to reach the Sundarban. Therefore, during our trip to your dream destination, you must carry ampule cash. However, in case of any emergency, you can withdraw cash from ATM located at the nearest town, Gosaba.
If you are still in dilemma, do not forget to contact with the team of Bengal Eco Tourism. We being a local travel agency will customize Sundarban tour packages according to the desires of our guests, who are looking for unique stay experiences.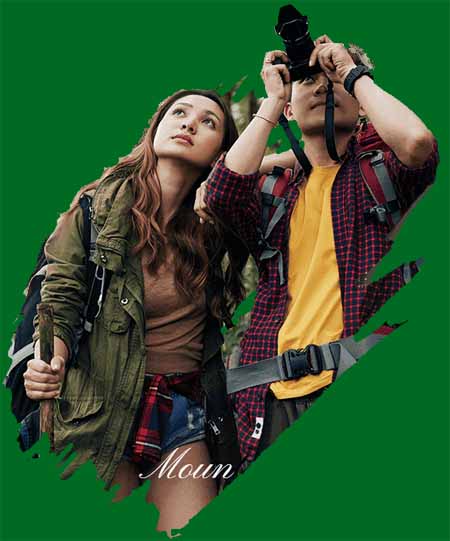 How To Book Sundarban Tour Package?
With Bengal Eco Tourism, booking your dream Sundarban package is comfortable and hassle-free. You need to follow four simple and easy steps. Voila! Your booked your dream tour to the nature's lap with us.
Special Dishes For Sundarban Tour Package
Dt.Nabanita Banerjee
2021-11-16
Just like own home. Behaviour , servicing was excellent.
meghdoot ghosh
2021-11-15
Nice
PRIYABRATA SARKAR
2021-11-15
Nice place for staying. Excellent behaviour of the staff.
Srikanta Ghosh
2021-11-15
Very good behaviour of all staff
Very good place for sundarban tour
Time when I am writing this review is the last and 3rd night of this trip. And this is my second trip to Sundarban. Compare to last hotel, this is far better than last one. Rooms are clean. Hospitality by the hotel staffs are very good. Supriyo, manager of homestay is friendly and he responds quickly for any issues inside the homestay.
Best food and good behaviour....
Awesome.......
Very nice place for travelling. ....