5 AM : Start from Kolkata or tour will start from particular place according to choice of the tourist staying in Kolkata, Three hours of drive to Sundarban Godkhali, end of the road Tea Break on the way.
8:30 to 9 AM : Then on the Boat Sundarban begin and head toward the biggest mangrove forest (narrow creek) and delta region for our share of viewing animals such as crocodiles, water monitor, spotted deer, different kind of birds. if you are lucky you will be even be watching a Royal Bengal Tiger in the natural habitat.During this period you will 3 watch tower  Sajnekhali, Sudhanyakhali, Dobanki. Breakfast and lunch will be cooked and served on the boat
4 to 5 PM : Sundarban jungle trip end, head back for kolkata
8 to 9 PM : Reach Kolkata
We are committed to give you better and best service, therefore, we request to you please co-operate with us, during the tour and make it unforgettable moments.
Morning :- Tea / Coffee Biscuits.
Breakfast :-  Puri, Chana Masala, Sweet, Tea / coffee.
Lunch :-  Basmati Rice, Murighanta Dal, Vegetable, Prawn, Bhetki Fish, Chatni, Papad, Sweet.
Evening :- Tea / Coffee Biscuits
Veg Menu Also Available
Specific Medicine If You Need For Cough, Cold, Stomach Upset Etc.
Must carry valid photo id proof during travels
Foreigners have to carry their original passport as an essential
Camera / binoculars to view distance animal & landscape
Light baggage that is easy to carry
Comfortable footwear
Carry sunglasses / hat cap / sun tan lotions during your sundarban trip
Preferably Carry Cash As Possibility Of Accessing Atm Is Remote. Only SBI Atm Is Available At Gosaba.
1 to 5 years – free
Age group between – 5 to within 10 years – 50 % charge
Above 1 0 years – full charge
Thermal Screening test for Guest, Boat Crew, Mentor / Manager before the tour.
We will provide Mask  Hand Sanitizer for all tourist.
Daily Boat & Hotel Sanitization.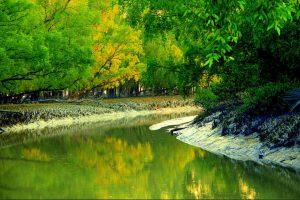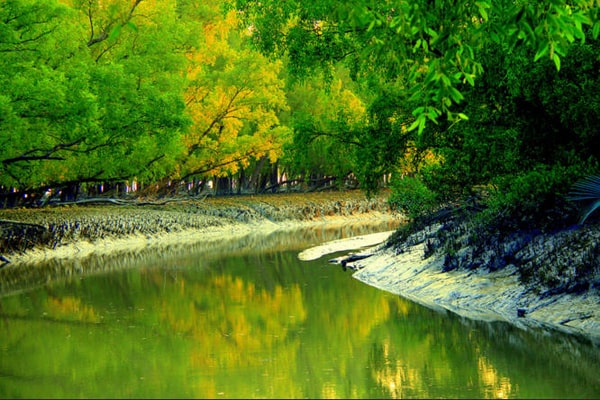 Amazing tour Home / Sundarban 1Day Tour  Package Price 2800/- Per Head TOUR ITINERARY 5 AM : Start from Kolkata or tour will start from particular
Read More »
Amazing tour Home / Sundarban 1Night 2Days Tour  Package Price 4000/- Per Head 4500/- Ac Room TOUR ITINERARY Day 1 : Sundarban 1 Day 8:00
Read More »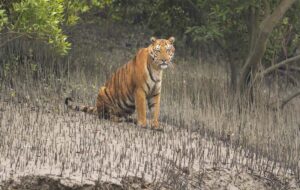 Amazing tour Home / Sundarban 2Nights 3Days Tour Package Price 5500/- Per Head – 6500/- Ac Room TOUR ITINERARY Day 1 : Sundarban 1 Day
Read More »